Skip to Content
Bulk Item Pickup in Bartow, Cherokee, Cobb & Paulding Counties, GA
The pickup fee must be paid before we can pick up, so please call us at least two business days in advance to ensure we can service your request.
Have you grown tired of your old mattress, box spring, or couch? Is your electronic device broken and irreparable? Do you lack the time and energy to get rid of them yourself? If so, Trash Taxi of Georgia is here to help. We are a trash collection company that provides bulk item pickup in Bartow, Cherokee, Cobb, and Paulding counties, GA. Our team will gladly arrive at your property and collect items and belongings too big for your trash can. The pickup fee must be paid before your service. Please call us at least two business days in advance to ensure we can serve you.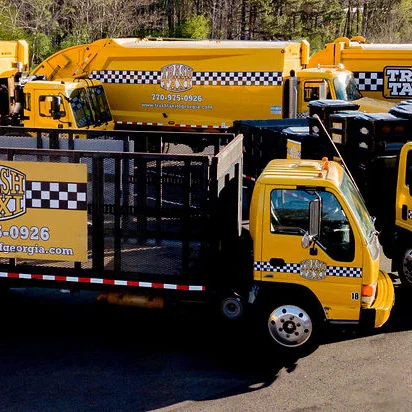 Why Planning Your Service Ahead Matters
Our team will happily collect your bulk goods and take them off your hands, but there are a few things to consider before scheduling a service. Please note that your bulk pickup may require us to alter our route schedule and request additional support. Alterations may include using multiple trucks to load and haul your items and rerouting them to a proper disposal facility. As mentioned, you must pay the pickup fee before we can schedule you for a service. Please call or message us beforehand to request a specialty service. After communicating with you, our team will change our plans according to your needs.
Should I Have My Bulk Items Picked Up?
Trash Taxi of Georgia can pick up certain items but is legally prohibited from collecting others. Some bulk items we handle include beds, mattresses, couches, washers, and dryers. Our collection fees vary depending on the type of item. Federal and state waste regulations forbid us from picking up and disposing of refrigerators, freezers, steel, wood, oil, liquid paint, propane tanks, and combustible materials. If your items are clean and safe for use, we recommend donating them to a charity or cause or listing them online. If we approve your items and picking them up falls within laws and regulations, our team will be there to collect and dispose of them for you.