Skip to Content
Residential Recycling Services
Residential Recycling Company in Bartow, Cherokee, Cobb & Paulding Counties, GA
Trash Taxi of Georgia is a leading recycling collection company serving Bartow, Cherokee, Cobb, and Paulding counties, GA. An increasing number of home and business owners are seeking ways to dispose of materials safely and usefully. Many homeowners are looking for ways to be better environmental stewards by recycling as much of their waste as possible. Trash Taxi of Georgia provides efficient and convenient recycling services. Contact us and one of our team members will help you choose the option that is best for you and your family.
About Our Single-Stream Recycling Process
Our single-stream recycling process makes things easier for homeowners. You put all of your recycling in one container (bin or cart) and team of Trash Taxi of Georgia will pick it up and take it to the local Materials Recovery Facility (MRF), where it is separated. Your recyclable items are kept out of the landfill and are turned into raw materials for manufacturers.
What Can Be Recycled?
For more information, read and/or download our recycling guide.
Convenience
Place your items in one bin. That's all.
Time-Saving
Move on with your day while we handle transporting your recyclables.
Stewardship
Take care of our community--both now and in the future.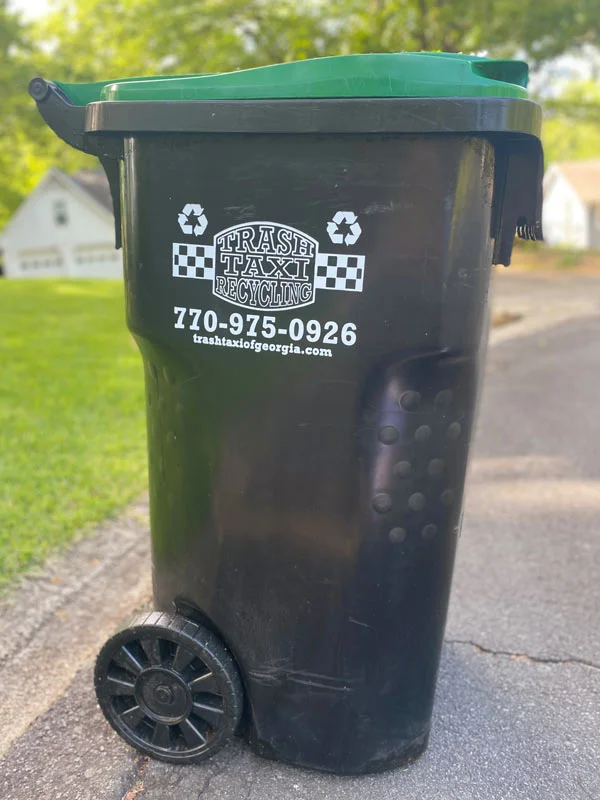 About Our Hefty® ReNew® Recycling Program
Our residential customers enjoy peace of mind through our Hefty® EnergyBag® Recycling Program. The program provides innovative solutions for turning tough plastics into valuable, reusable resources. Put your hard to recycling plastics 3-7 in a Hefty® Nenew® Bag available at Kroger, Publix and Amazon and take it to the curb on your scheduled recycling day. Our team will collect it and separate the plastics from other items at our local Materials Recovery Facility (MRF). The program allows you to skip the landfill and contribute your recyclable plastic in a meaningful way.